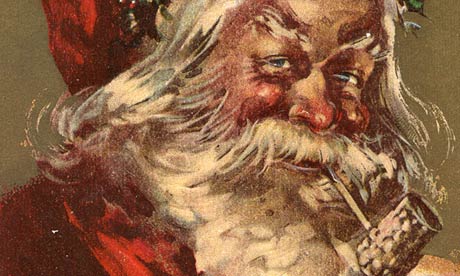 Banned Books Awareness: " 'Twas the Night Before Christmas "
.... The American literary world was shaken and battle lines were drawn recently all because a self-published author has taken it upon herself to edit the classic and remove all mention of smoking from Clement Clarke Moore's 1823 masterpiece.

Canadian publisher Pamela McColl changed the poem to "save lives and avoid influencing new smokers," according to statements on her website.

McColl's new version, which she released through her own publishing company, cuts two lines that describe Santa smoking: 'The stump of a pipe he held tight in his teeth, / And the smoke, it encircled his head like a wreath;' and she also omits the iconic illustration of Santa holding the pipe between his teeth.

"I just really don't think Santa should be smoking in the 21st century," McColl was quoted as saying in a telephone interview.