.... At best, they are acquiescing to far-reaching concessions
to the Muslim Brotherhood and its ilk.
At worse, they are enabling the MB's efforts to
destroy the West from within.
This might best have been coupled with the Kuhner piece about impeachment, but I didn't know about it "back then" (two hours is a long time in the blogosphere).
Frank Gaffney at the Center for Security Policy:
It is not exactly news that the Obama presidency is determined to go to unprecedented lengths to mollify, appease and otherwise pander to what it calls the "Muslim world."  But the question has begun to occur:  At what point do these efforts cross the line from a misbegotten policy to one that is downright anti-American – hostile to our values, incompatible with our vital interests and at odds with our Constitution?

The evidence is rapidly accumulating that we have reached that point. Our representatives in Congress must have the courage to re-discover a lost vocabulary, one that is conscious of the fact that subversion of our counter-terror institutions—[and, indeed, our very understanding of the threat we face]—is a goal of our enemy in the War on Terror. The danger entailed cries out for congressional oversight, and corrective action.

What is needed is a new select committee modeled after the much-vilified, but ultimately vindicated, House Un-American Activities Committee (HUAC).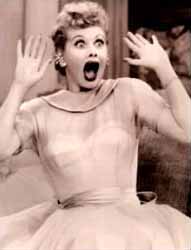 (This vindication is comprehensively documented in Yale University Press' groundbreaking Venona: Decoding Soviet Espionage in America by John Earl Haynes and Harvey Klehr, and expanded in M. Stanton Evans' 2009 Blacklisted by History: The Untold Story of Senator Joe McCarthy and His Fight Against America's Enemies .  Members of Congress and their staff can only benefit from reading these studies to have a better understanding of the history of their own institution.)
Such a panel needs a mandate to investigate in particular the extent to which the Obama administration's anti-American activities reflect the success of the toxic Muslim Brotherhood (MB or Ikhwan) in penetrating and subverting both U.S. government agencies and civil institutions.

 

Consider a few examples of what appear to be such successes....
You'll want to continue reading those examples ... and then you may want to print out the whole post and mail to your representatives in government for their consideration.